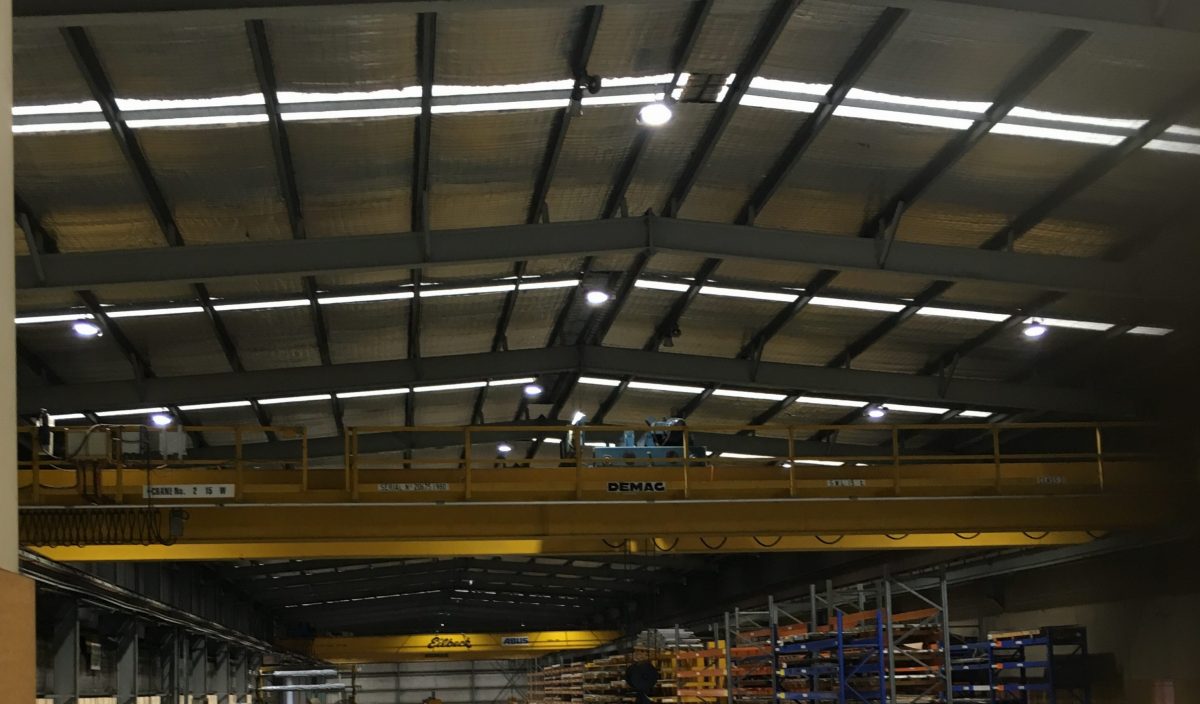 The situation
Vulcan Steel specialise in steel distribution and the processing of steel coil, late and long products. At their Sydney location, weekly operating hours are upwards of 65 hours and with over 750 metal halide and fluorescent light fittings, Vulcan was especially interested in the opportunity to improve their energy efficiency through LED lighting.
With large areas of the warehouse space used infrequently during the night shift, littil LEDs were tasked with designing a lighting upgrade customised to suit Vulcan's needs.
The solution
In the office building, over 300 littil LED VIVA Troffers were installed, reducing energy expenditure by up to 67%. In the warehouses, littil LED IP65 Rated ZETTA Highbays with Motion & Daylight Harvesting Sensors were the perfect solution. The sensor settings were customised for Vulcan's needs, with the lights coming on only when needed. In addition, more than 50 littil LED FORTIS IP65 Rated Tri-Proof Battens were installed to replace the old T5 Tube fittings.
The combination of littil LED lights will result in savings exceeding $270,000 over 10 years, a fantastic result for Vulcan.
Download Case study