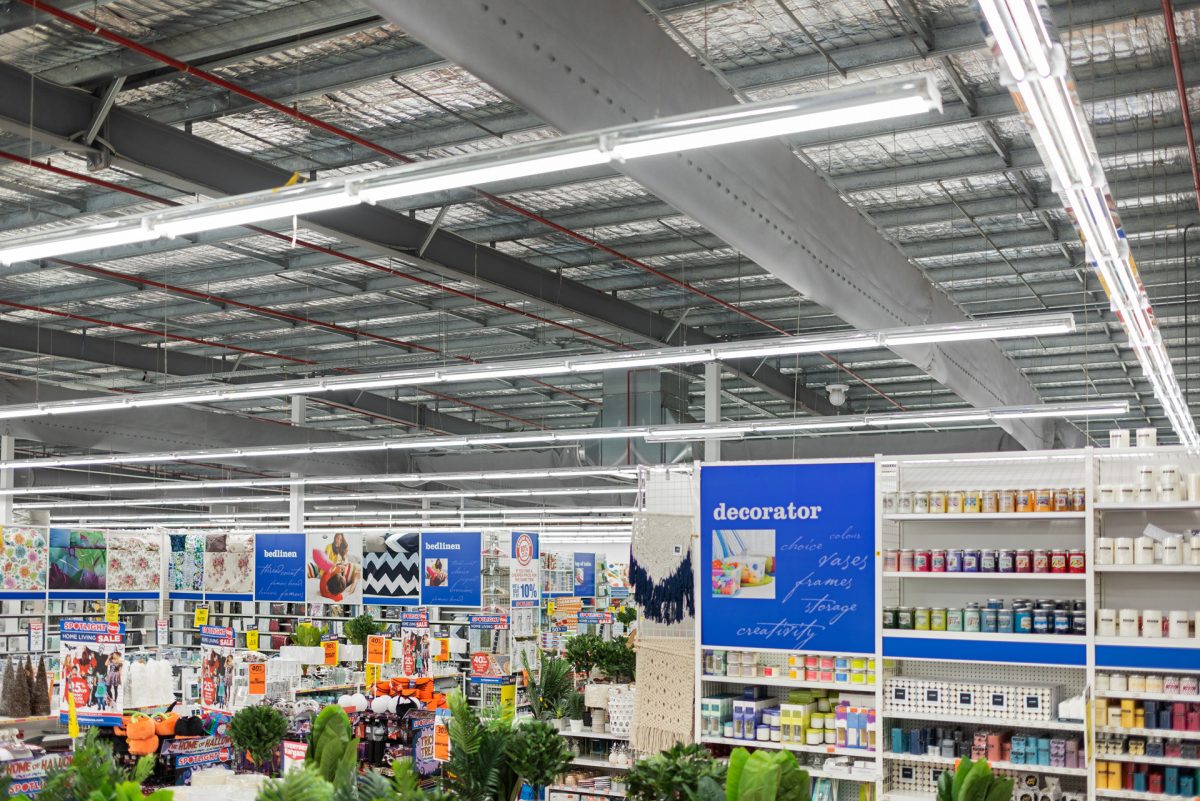 Spotlight Retail Group (SRG) is Australia's largest privately-owned and operated family business and fosters two iconic Australian brands. Spotlight is Australia's largest fabric, craft, party, and home interiors superstore and Anaconda is Australia's largest outdoor adventure and sports superstore.
In 2017, SRG turned its focus to sustainability and chose littil LED as their trusted lighting provider for the roll-out of LED lighting upgrades across 150 stores in Australia, New Zealand and Malaysia.
Over 100,000 LED lights were installed, a combination of custom-made LED tubes, LED troffers, LED panels lights recessed downlights and LED high bays. In addition, littil's lighting design experts engineered a custom strip lighting solution for optimum in-store product display. Our LED lighting upgrade is estimated to save SRG over 2,000 kWh per annum, equivalent to more than 2,000 kg CO2.
Download Case study