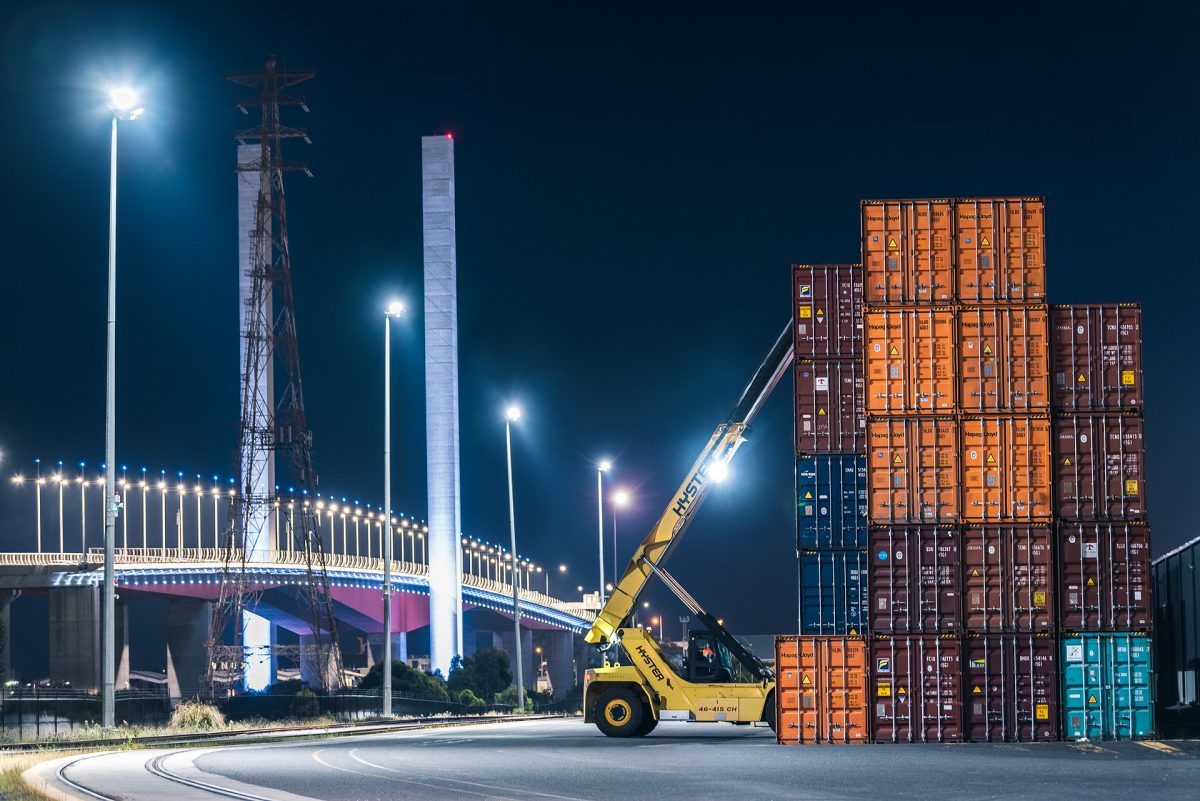 Industry:
Transport & Logistics
The situation
With lighting contributing to a large portion of Qube Logistics' total expenditure on energy, they were looking for ways to cut their operating costs by becoming more energy efficient. Their container yards require a high lumen output and LED lighting offered the most cost-effective solution to improve OH&S conditions, create a brighter, safer working environment and reduce costs.
Due to the height of the poles in the container yard, 28m and 36m, the installation of lighting required extremely still conditions, with winds less than 20 km/h. This was an important consideration for the littil lighting designers and engineers during planning stages.
The solution
In a staged roll-out, 14 x 900W NIMMO FORTA flood lights and 42 x 450W ZETTA ALPHA area lights were installed, reducing the wattage of the outdoor lights from 78,000W to 27,200W – a significant saving of 65% for Qube.
The littil project management and specialist electrical team worked closely with the Qube night staff, to ensure the new lights were installed at an appropriate angle for illumination. As a result, the feedback from the night staff was overwhelming positive. The efficiency of the LED chips allowed for increased lumen output and lux levels on the ground. In the section closest to the railway, the light levels improved 4-fold. In the container yard, the light levels were between 3 and 6 times the pre-upgrade level. The area lighting upgrade is now saving Qube Logistics 60,300 kWh and 104,390 kg CO2 per annum. These savings are equivalent to $28,506 per annum and $220,953 over 10 years.
Download Case study