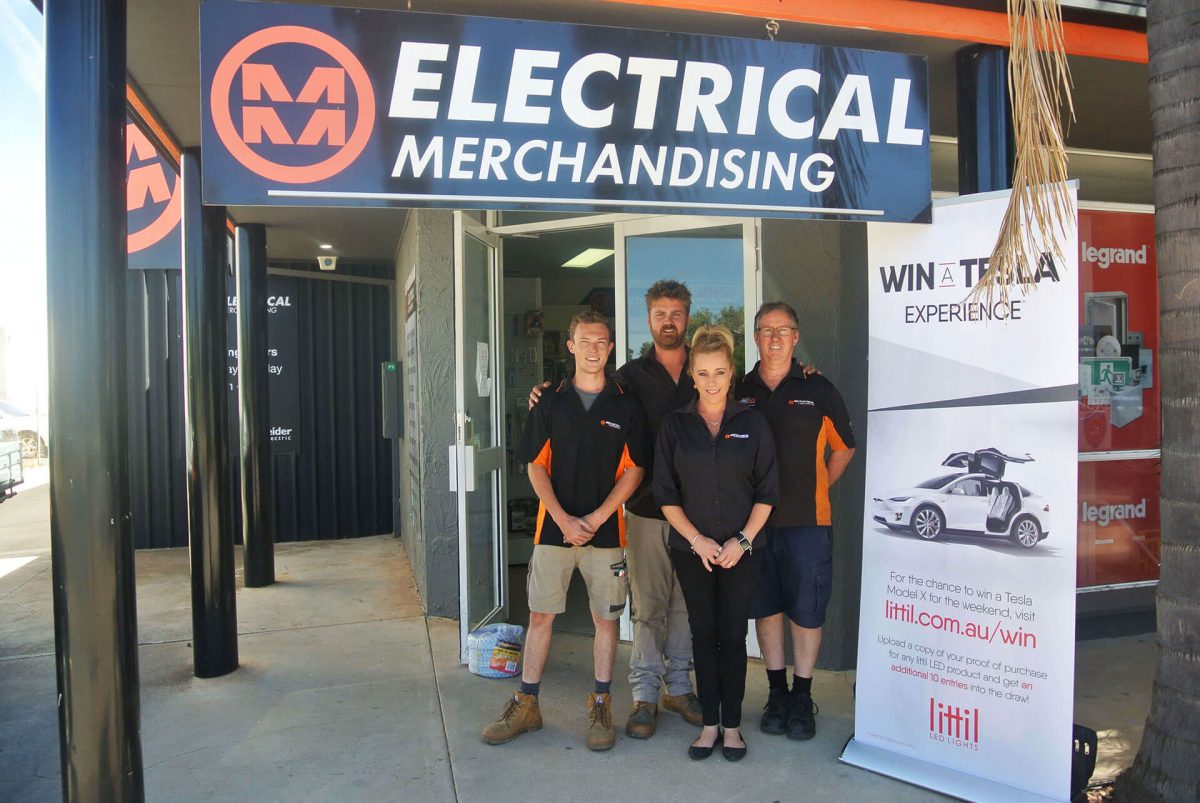 Industry:
Wholesaler Spotlight
Gene Proud of MMEM Mildura tells us more about his experience with littil and our products.
Why do you choose littil over other LED suppliers?
I find littil products to be great value and extremely competitive compared to some other brands. The littil LED lights run cooler than most of the competition and I like the red detail on the Highbays – they really stand out!
One of them main reasons I stock and sell littil products is that none of our rival wholesalers display their product so it's really like having our own exclusive brand.
The service and communication from littil is excellent, especially considering our store is in such a remote area. My calls, emails and requests for quotes are always answered promptly.
Which littil LED products have you sold and installed?
I currently range the ZETTA Highbays and NIMMO Floodlights and will be expanding to more products over the next few months.
What is your favourite littil LED product and why?
Without a doubt, my favourite product is the ZETTA EKO 150W Highbay which is VEET/IPART approved and comes with a 5yr warranty. It's extremely advantageous for an LED lighting supplier to understand the rebate schemes so well and means I can use one product for rebate projects and day to day sales.
Why do your customers buy littil LED products?
Because I always recommend them! It's easy to sell something I genuinely believe in. I love the littil range and the points of difference in design, technology and even packaging. They are an easy sale!
Download Case study